Ferrari 612ig

Here are the pics of my Revell 1/24 custom Ferrari 612. I call it the 612ig for my initials.
Modifications include:
- Customized hood. I added a center bulge to it.
- opened front fender grilles
- Custom badging throughout the car
- Aftermarket brake rotors and calipers
- Aftermarket wheels
- Kevlar ground effects
- Hood struts
- US spec marker lights
Paint is Cobra Colors Oro Chiaro. An authentic Ferrari color, but not offered in the 612. The engine alone has dozens of added details but they are not seen. These include among others: release latch, fuel lines, wires, hoses, the actuator in the front, those "things" sticking upwards from the exhaust manifolds (which I have no idea what they are), clamps and much more.

The interior features added seatbelts to the back seats, latches, belt buckles, speaker grilles and custom badges on the headrests. The color is a custom mix to replicate Ferrari's elusive reddish tan leather.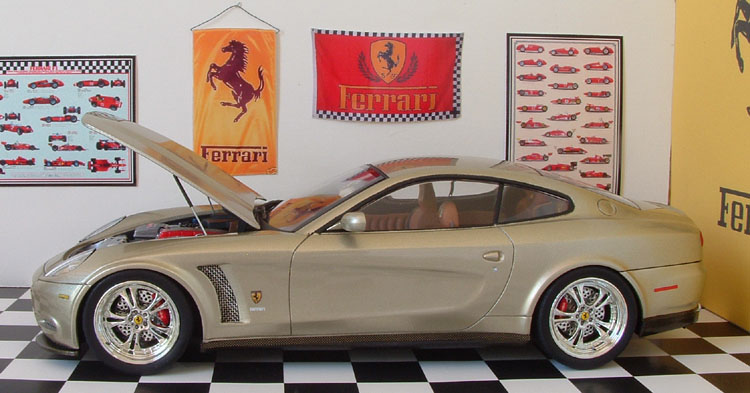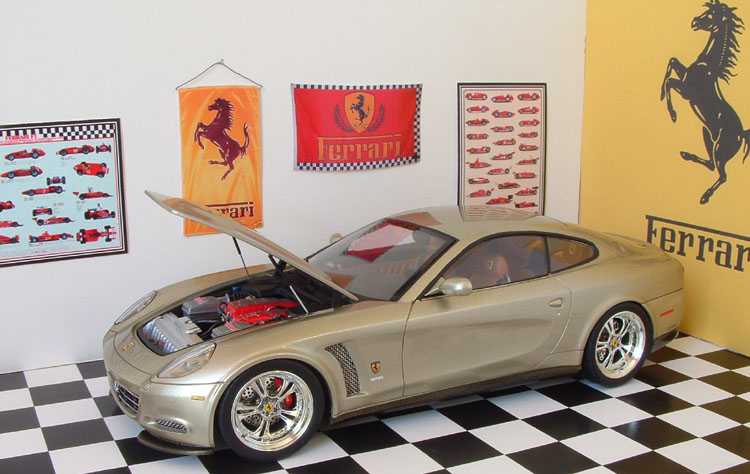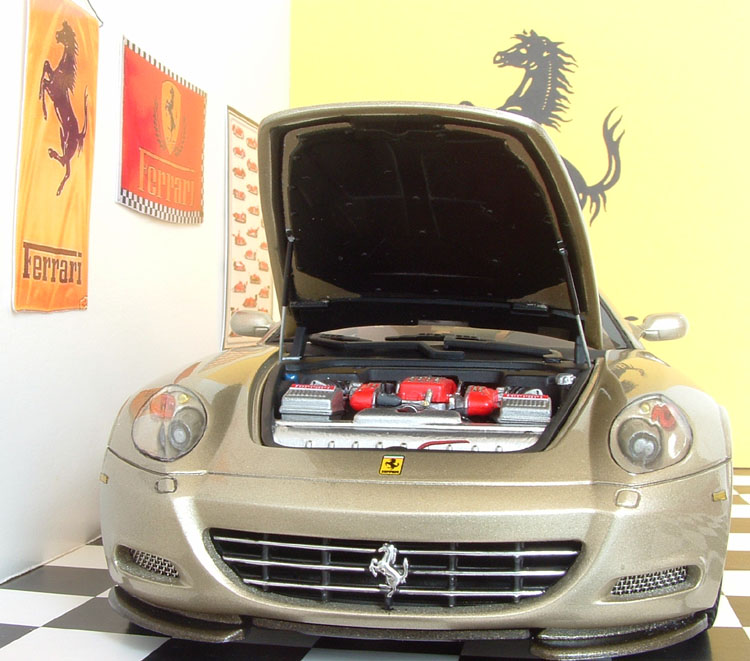 Custom mesh in grille openings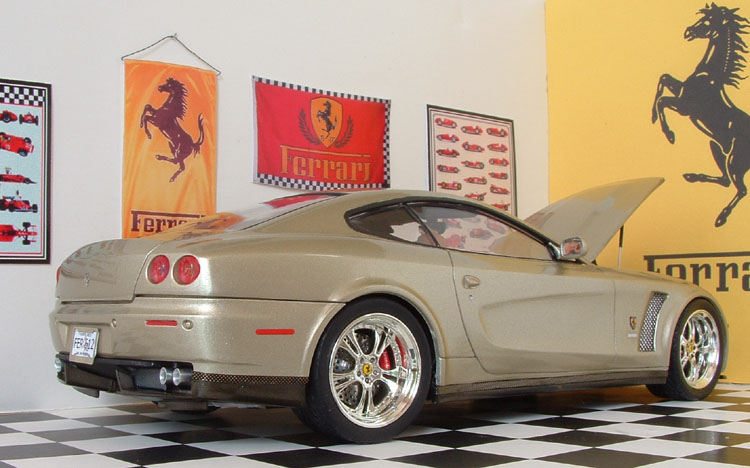 Aluminum exhaust tips.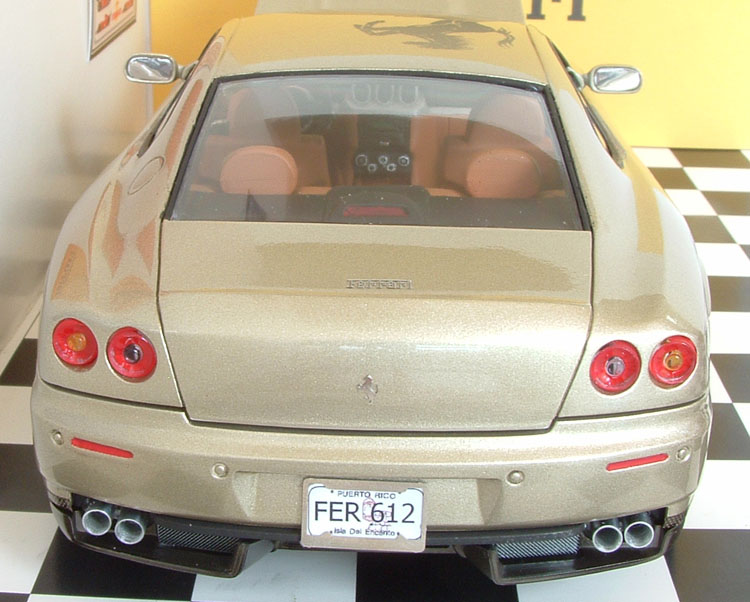 The prancing horse in the back is quite small. It will eventually be replaced by a larger photoetch unit, still in transit.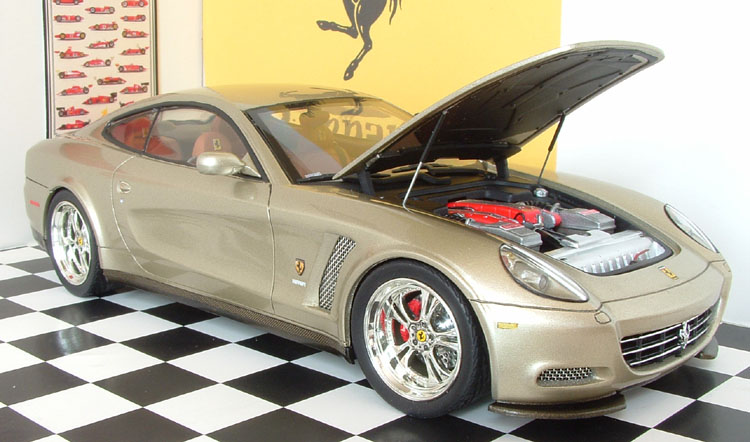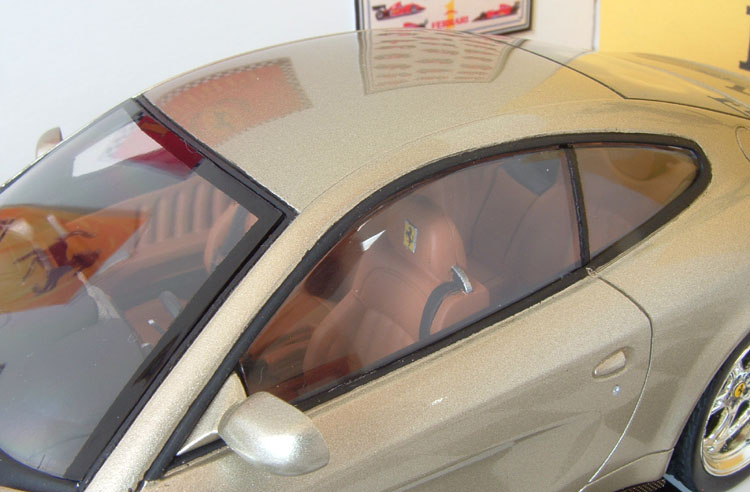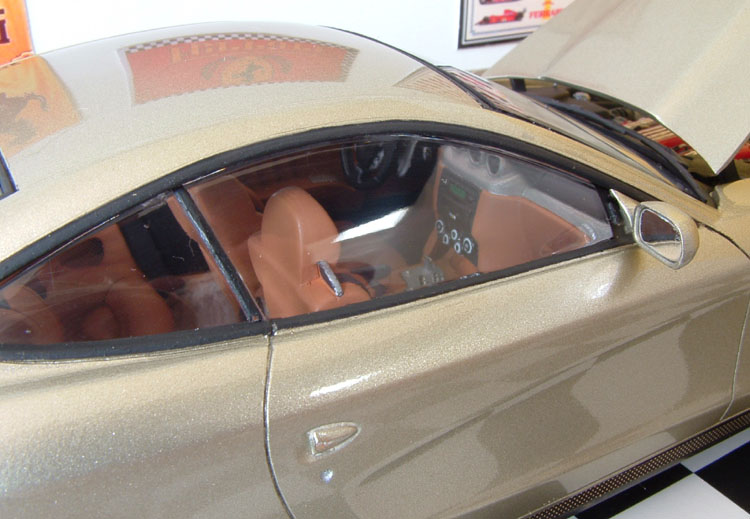 As nice as the interior came out, it is barely visible :(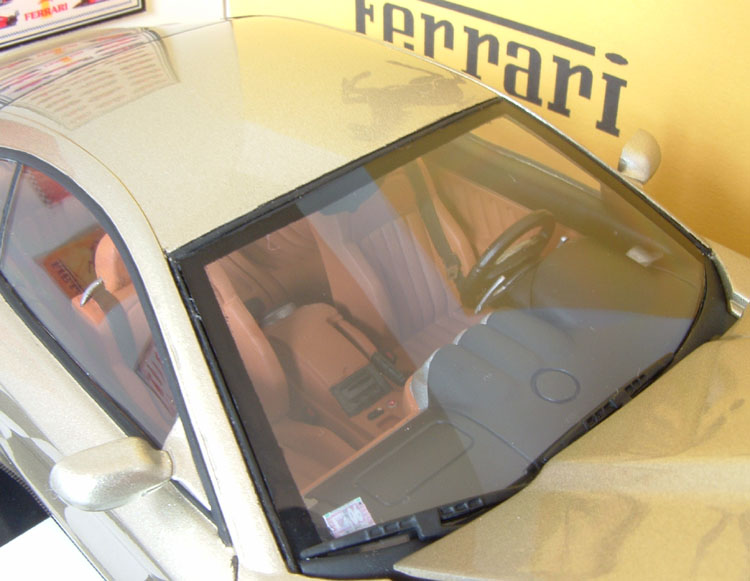 Inspection sticker so it IS street legal

I like how the exhaust system looks.
"I am so rich and so desperate for attention, that I commissioned KEVLAR panels for the Ferrari. Why Kevlar? simply because Carbon Fiber is sooooo common everybody now has it, and also, KEVLAR has a golden tint to it doesn't it?"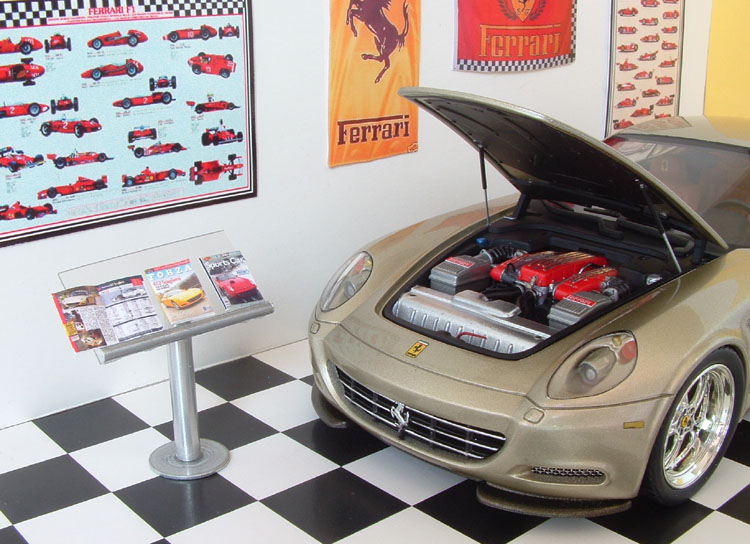 If you want to know more about the car, you can read articles in Forza magazine, Sports Car Illustrated and Motor Trend (opened)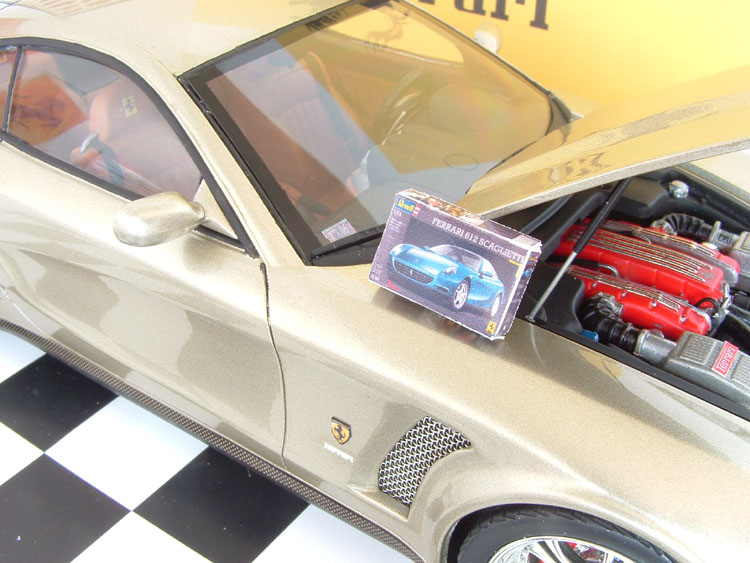 "The car also includes a scale model. You know, those little things you put together, but you need to paint the parts and all."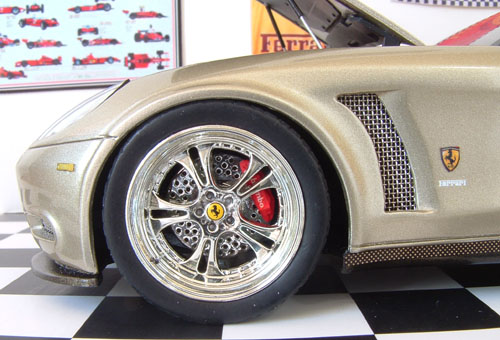 Brembo brakes. the front calipers are massive 6 pistons, while the back are slightly smaller 4 pistons.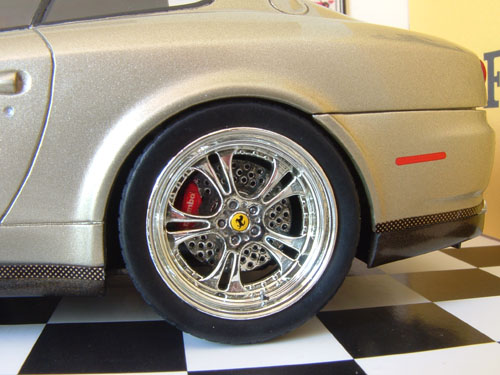 Thanks for looking......
Ismael
05/18/2006